As any college basketball fan knows, the state of North Carolina tends to perform well in the month of March. But no matter which color jersey you root for, you can help our state succeed in another March Madness competition, all while helping meteorologists more accurately track precipitation across the country.
The Community Collaborative Rain, Hail, and Snow network, or CoCoRaHS, is a collection of volunteer observers who report daily precipitation totals from their homes to better assist meteorologists in creating a high-density precipitation network across the country.
CoCoRaHS came about as a result of a flash flood in Fort Collins, Colorado in 1997. A lack of precipitation measurements in the hardest-hit neighborhoods led to an unexpected flood that caused $200 million in damages. North Carolina became the 21st state to join the program in 2007, and we currently have almost 1,000 active observers across the state!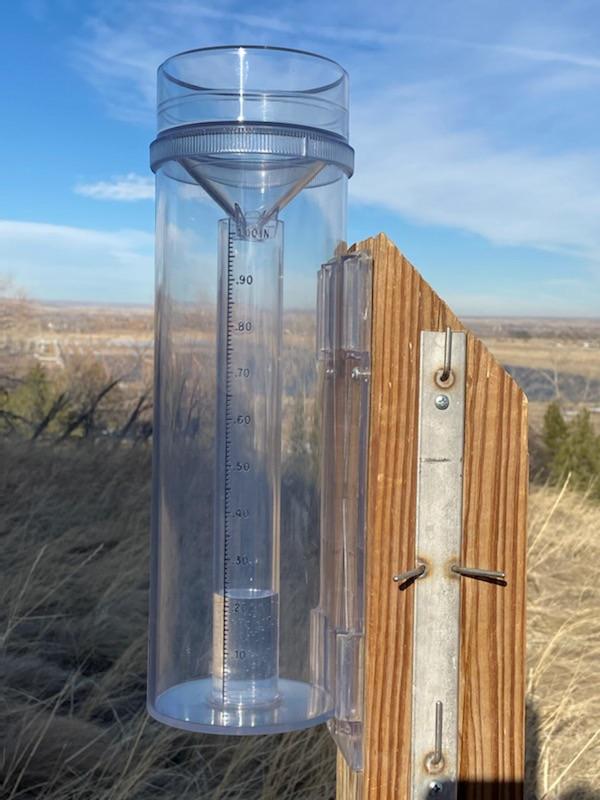 How do I join?
To sign up for CoCoRaHS, visit cocorahs.org and click on "Join CoCoRaHS". CoCoRaHS recommends using an official, calibrated rain gauge purchased from WeatherYourWay, which costs about $33 plus shipping.
Before you begin observing, volunteers are asked to review simple training modules online, then you're all set to begin making daily reports. Reading your rain gauge and reporting the daily total takes less than 5 minutes each day, but its impact is felt throughout the scientific community.
Does my measurement actually help?
The CoCoRaHS slogan dating back to the Fort Collins flood is "because every drop counts", but every observer also makes a big difference.
"CoCoRaHS observers provided valuable data during hurricanes Florence and Dorian," said Sean Heuser, CoCoRaHS state co-coordinator and manager of the NC ECONet at the State Climate Office of NC.
"For high-intensity events, whether they are tropical systems or afternoon thunderstorms, CoCoRaHS observers help 'connect the dots' between our existing observation networks and consistently pinpoint some of the highest precipitation totals in the state."
In fact, an analysis by our office found that during Florence, the average precipitation total measured by CoCoRaHS observers across the Coastal Plain was a full inch greater than from automated weather stations in the region, highlighting how the dense network of observers was able to capture the heaviest rainfall from the storm.

"Monitoring weather and climate conditions in North Carolina is no easy feat", said Heather Aldridge, CoCoRaHS state co-coordinator. "CoCoRaHS volunteers help by painting a better picture of precipitation patterns across North Carolina, filling in data gaps where there are no nearby stations."
And CoCoRaHS extends beyond rainfall alone. As its name implies, observers can also report local observations of hail and snow, as well as submitting weekly Condition Monitoring reports to assist with detecting drought, frosts and freezes, and other weather impacts.
"An additional benefit of the program for the National Weather Service is the ability to receive timely reports of significant weather such as hail, intense rainfall, or localized flooding from CoCoRaHS observers that can assist meteorologists in issuing and verifying warnings for severe thunderstorms," said David Glenn, CoCoRaHS state co-coordinator and meteorologist-in-charge at the National Weather Service in Newport/Morehead City.
"We are in need of new observers across the entire state. We would like to emphasize rural locations, areas of higher terrain, and areas near the coast," added Glenn, as these locations are often underrepresented by observers or can have drastic changes in precipitation over short distances.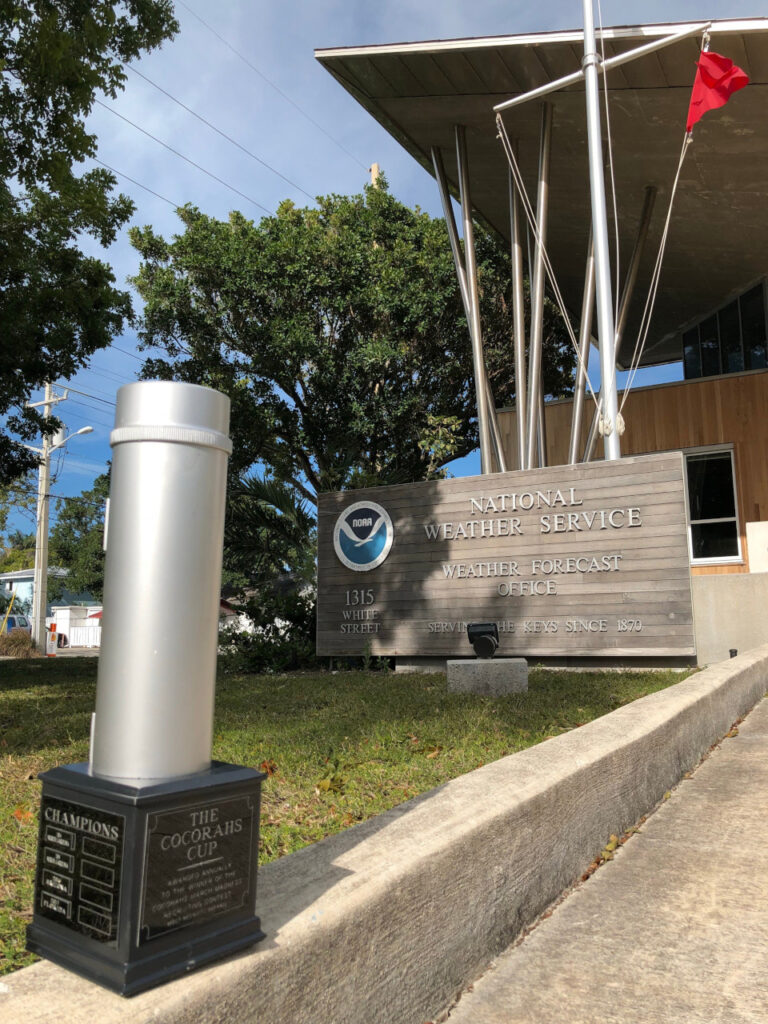 CoCoRaHS March Madness!
Every year, a friendly contest among the 50 states takes place to see who can recruit the most new observers during the month of March. For the winning state, they receive the CoCoRaHS Cup as a symbol of their victory.
North Carolina won the CoCoRaHS Cup four times over a five-year period from 2011 to 2015. After a few "rebuilding years", we are looking to get back to the top, and you can help us achieve that goal by joining our CoCoRaHS team today!
Have questions about CoCoRaHS or want more information? You can visit their website at cocorahs.org, follow the March Madness leaderboard, or email us at climate-cocorahs@ncsu.edu to learn more about about you can be a part of CoCoRaHS.