A surprise tropical storm that formed along the Carolina coast brought spotty showers, gusty winds, and dangerous surf during the recent holiday weekend.
While the bulk of the attention in the tropics over the past week had been focused on Bonnie – not the 1998 hurricane that lashed our coast, but rather the 2022 incarnation that crossed Central America before heading into the Pacific — another system developed almost literally under the radar much closer to home.
An area of low pressure that formed over coastal South Carolina on Friday became better organized by Saturday morning, with tropical storm-force winds of at least 35 knots, or 40 mph, measured just off the coast of Charleston, SC.
Unusually, the center of circulation remained over land throughout Tropical Storm Colin's short life, from its initial classification at 2 am on Saturday, July 2, through its downgrade to a tropical depression by 8 o'clock that night.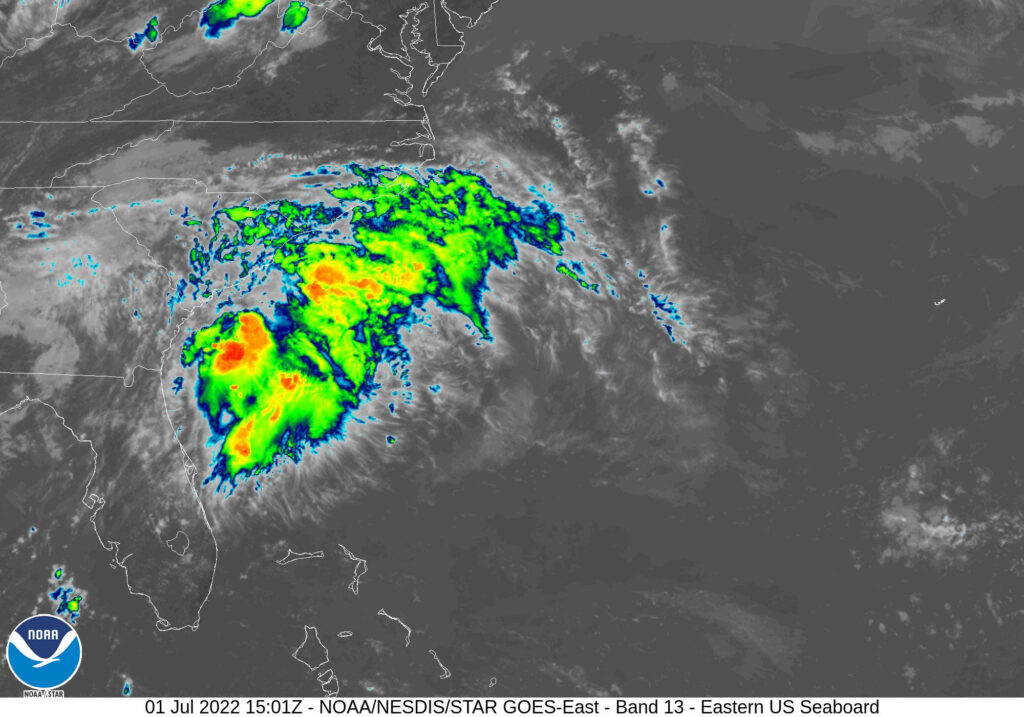 Colin's Impacts
Unfortunately for areas mired in drought, most of the rain stayed offshore as Colin moved up the coast. Strong upper-level northwesterly winds ahead of an approaching cold front sheared clouds and convection away from the center, and away from our coastline.
The highest rainfall total from the storm in North Carolina amounted to 1.35 inches at the Wilmington International Airport. That was the first significant rain event there since a half-inch fell on June 12, but it was no drought buster, as Wilmington remains 6.5 inches below normal over the past six months.
Colin also produced some gusty winds, especially at offshore buoys. Our Bald Head Island ECONet station measured a maximum gust of 25.8 mph on Saturday night, and gusts at our newest station in Jockey's Ridge State Park peaked at 32.6 mph.
While it appears the storm did little to no damage, it did produce high surf along our southern beaches. The Town of Oak Island confirmed multiple water rescues took place on Sunday, along with one drowning.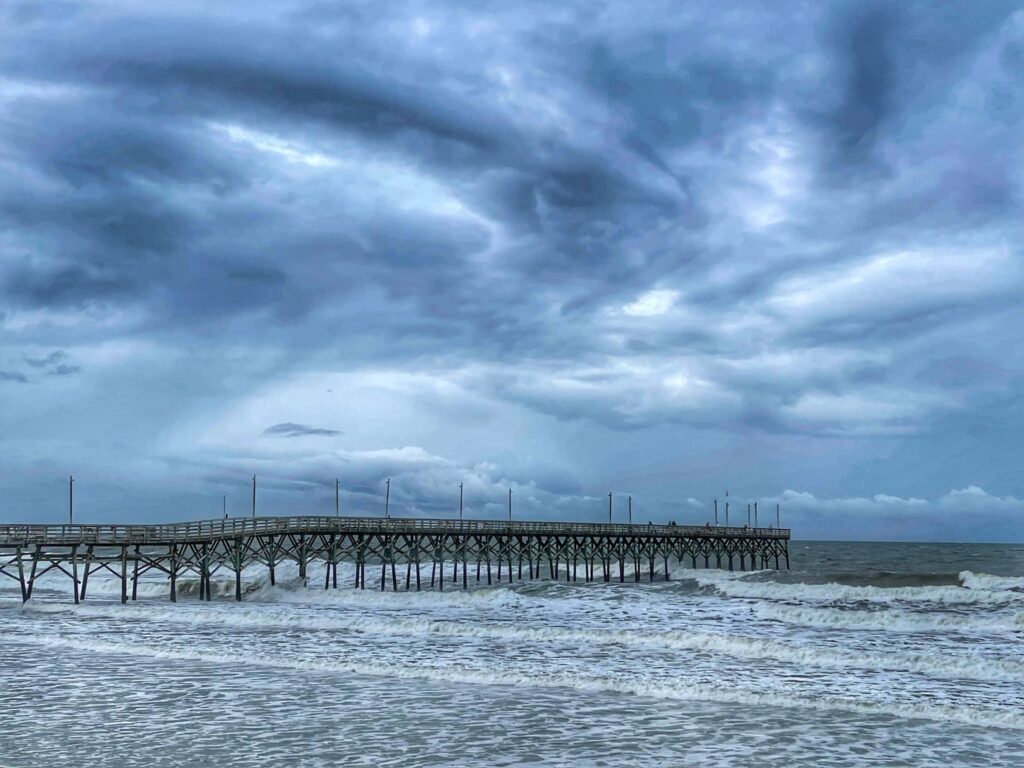 Historical Perspective
Colin's formation and life over land conjured up meteorological memories of 2016's Tropical Storm Julia, the center of which tracked across Florida and Georgia for the first 24 hours of its life before curving out to sea. Julia's remnants eventually produced more than 6 inches of rain in northeastern North Carolina. That initial soaking exacerbated the historic flooding from Hurricane Matthew less than three weeks later.
In terms of its timing, Colin bears similarities to Hurricane Arthur, which also hit early in the Independence Day weekend back in 2014. Although Arthur reached our coast at a greater strength, holding Category-2 status through its landfall near Beaufort, its damage was generally minor enough for beaches to open for Fourth of July festivities and fireworks.
While the sky show served up by Colin – in the form of showers and storms – may not have been as wowing or widespread as we wanted, our first encounter with the tropics this year offers hope of more rain to come, and reminds us of the hazards even a minimal storm can pose.