Today is a bittersweet day at the State Climate Office (SCO) as we say farewell to Dr. Ryan Boyles, our director and state climatologist for the past ten years, and wish him the best of luck in his new position as deputy director of the Department of the Interior Southeast Climate Science Center.
For most of us, it's hard to imagine this office without Ryan leading it — and that's not just a subtle way of reminding him of his age. Ryan has been at the SCO since 1997, first as a graduate student and associate state climatologist working under Dr. Sethu Raman before succeeding him as state climatologist in July 2006.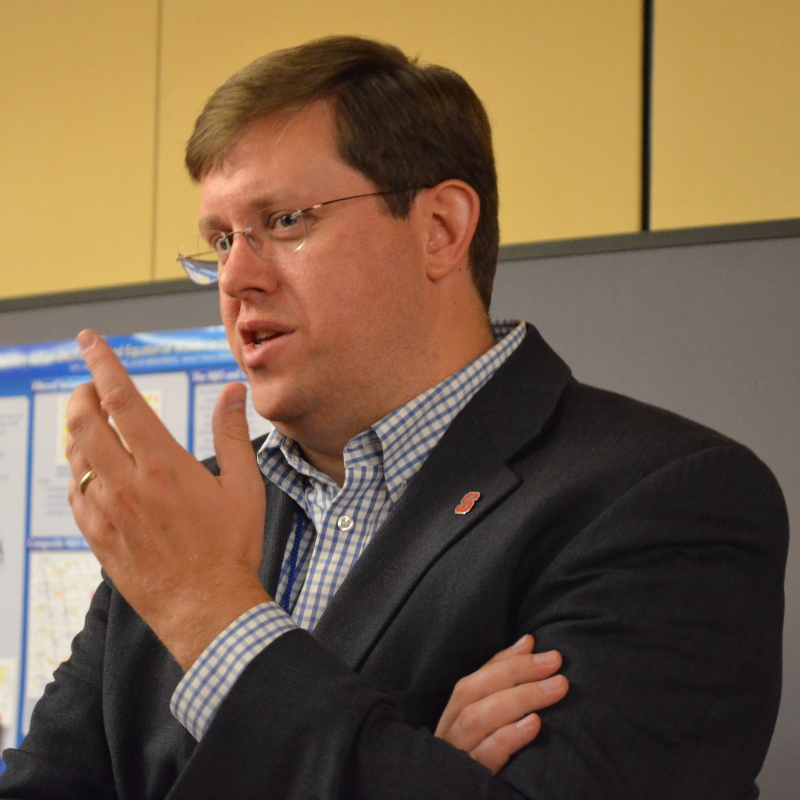 With a solid foundation paved by Dr. Raman and his predecessors, our office has grown even more under Ryan, expanding to ten full-time staff members over the past decade. The SCO has continued its close association with NC State's College of Sciences and Department of Marine, Earth, and Atmospheric Sciences, and one of Ryan's proudest achievements has been hosting more than 60 undergraduate students. With the skills they developed at our office, they have moved on to jobs in K-12 and university education, government agencies such as the National Weather Service and National Hurricane Center, and private companies, among others.
Of course, some of us never left after our undergraduate experiences, becoming SCO graduate students, staff members, and sometimes both. That's a testament to Ryan's strength as a leader, advisor, and mentor — he personally rejects the terms "boss" or "Dr. Boyles" as being too rigid, by the way. His leadership made us want to stay in the friendly, fun, and productive office environment that he fostered.
Over the past ten years, Ryan has helped identify funding and projects that pushed us to new levels of innovation. Our ECONet has expanded to 40 weather stations across North Carolina. We have developed time- and cost-saving decision support tools for forestry, agriculture, transportation, water resources, and other sectors. Together, we have brought climate information to audiences across the state, region, and country through conferences, outreach events, and this very blog.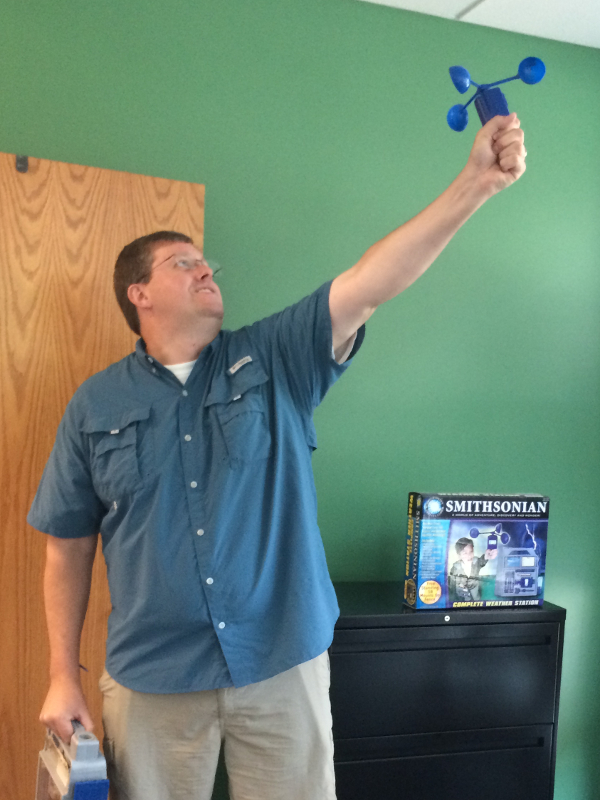 In all of these projects, Ryan has been a big thinker and a pragmatist, staying excited about new ideas while remaining realistic about meeting deadlines. With his motivation and support, we have often been able to over-deliver, meeting these deadlines with exciting developments that have wowed our project partners. This has been possible because of Ryan's hard work and dedication to making our office a national leader in applied climate science.
Ryan now takes his wisdom as a leader, professionalism as a scientist, and larger-than-life personality across NC State's campus to the Department of the Interior Southeast Climate Science Center, which is sure to thrive under his direction.
While we are sad to see Ryan go, we are excited about the future of the SCO. We are working closely with NC State University leadership to identify a new full-time director and ensure a smooth transition, and we plan to build on the success delivered by the SCO over the years. Our current projects will continue, new ones will begin, and we will keep providing the high level of climate services and information that you've come to expect from us.