The weather news in October was headlined by a single event: Hurricane Matthew. However, after the storm, dry weather took hold for the rest of the month.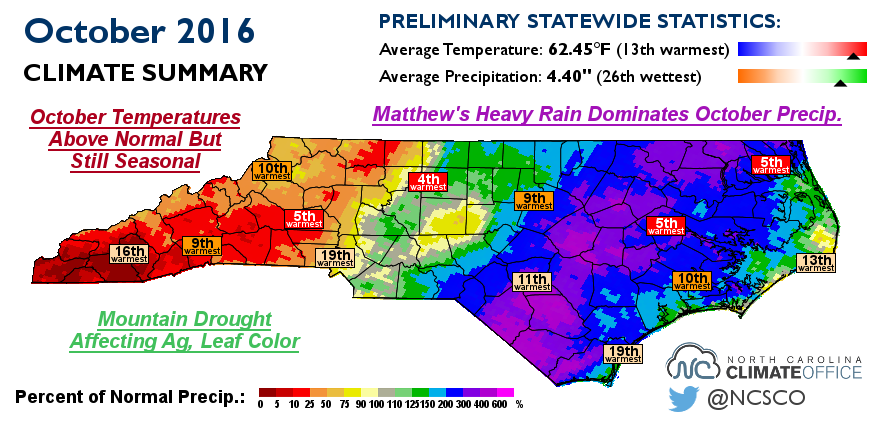 October Temperatures Above Normal But Still Seasonal
Last month's statewide average temperature of 62.45°F ranks as the 13th-warmest October in North Carolina since 1895. Average maximum, minimum, and mean temperatures across the state were generally 3 to 4 degrees above normal.
Although temperatures were a bit on the warm side, they did mark a substantial cooldown from our summer-like September. In just a month, we went from up to a dozen days with temperatures above 90°F to just a handful of days warmer than 80°F.
Our low temperatures also cooled down, but not quite to what we'd expect for October. The western half of the state typically sees its first freeze of the season by the end of the month, but other than high-elevation mountain sites, most locations have yet to drop below freezing so far this fall.
Matthew's Heavy Rain Dominates October Precip.
In a month featuring one of North Carolina's wettest and most damaging hurricanes on record, October's average statewide precipitation was 4.40 inches, making it the 26th-wettest October out of the past 122 years.
If that number seems low, there are two main reasons why. For one, while pockets of the state picked up 10 or more inches of rain from Matthew — a CoCoRaHS observer near Elizabethtown reported as much as 18.38 inches — the western part of the state received next to no precipitation during that event. And in the rest of the month before and after Matthew, there was less than a quarter-inch in most places around the state.
The dry weather after Matthew was a welcome relief to parts of eastern North Carolina that dealt with record flooding in the storm's aftermath. The Neuse River at Smithfield and Goldsboro, as well as the Little River at Manchester near Fayetteville, reached all-time high crests, exceeding their peaks from Floyd. That water flowing down the rivers inundated towns from Rocky Mount to Kinston to Lumberton to Fayetteville, plus many places in between.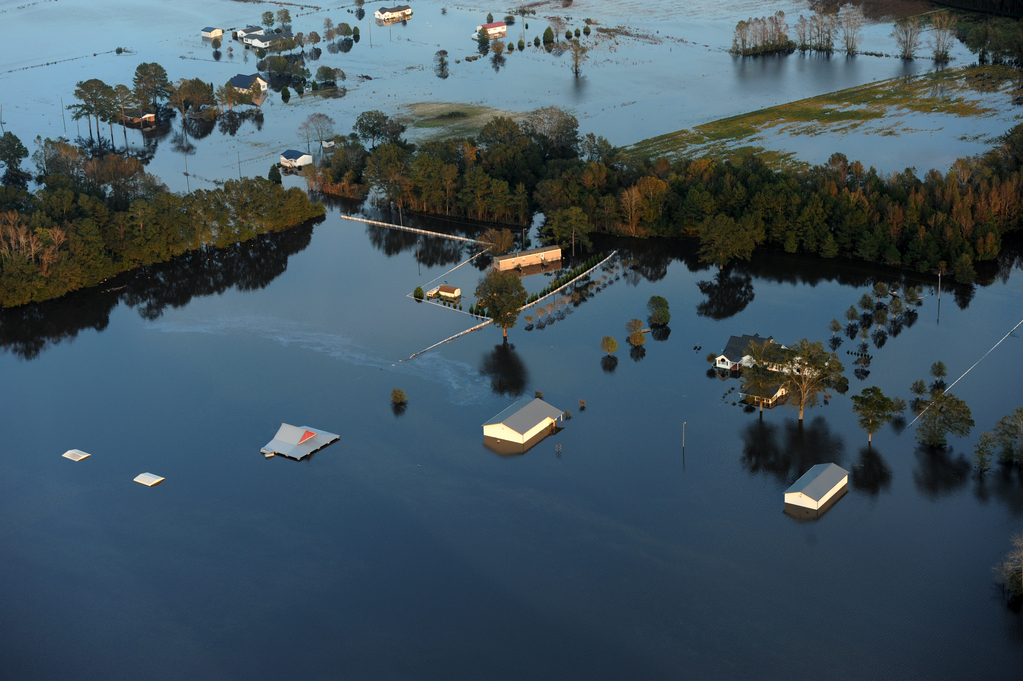 That flooding unfortunately took its toll on human lives. A total of 28 deaths have been reported from the storm in North Carolina, mostly due to drowning. Emergency management officials have put the storm's current cost at $1.5 billion, and that doesn't include damage to roads and bridges or the agriculture industry.
Those preliminary totals still rank Matthew as our 4th-costliest and 5th-deadliest tropical cyclone on record. If there's any good news about those rankings, it may be that Matthew probably won't be as devastating as Floyd, likely in part due to updated flood mapping, computer modeling, and infrastructure improvements that were done in Floyd's wake.
You can find more information about Matthew, including photos from eastern North Carolina, in this summary by the National Weather Service office in Morehead City.
Mountain Drought Affecting Ag, Leaf Color
While eastern North Carolina dealt with flooding, the southern Mountains sank further into drought conditions after receiving less than an inch of rainfall all month. Asheville had just 0.52 inches of precipitation, Marion reported 0.34 inches, and Cullowhee received only 0.21 inches.
Two weeks ago, Extreme Drought — the second-most severe category on the US Drought Monitor's classification scheme — was introduced to the far western counties. Not far from there, Exceptional Drought conditions are in place across northern Georgia and Alabama.
Agriculture extension agents in the western part of the state noted impacts of their own in last week's USDA Crop Reports:
Rutherford County is experiencing extremely dry conditions. Producers are waiting to see if it rains before planting wheat. Livestock producers have been feeding hay most of the summer and now fall.

Janice Nicholson, Rutherford County FSA
Some farmers feeding hay now they need for winter. Wells and springs drying up. Driest I have seen it in 50 years.

Keith Wood, Cherokee County Extension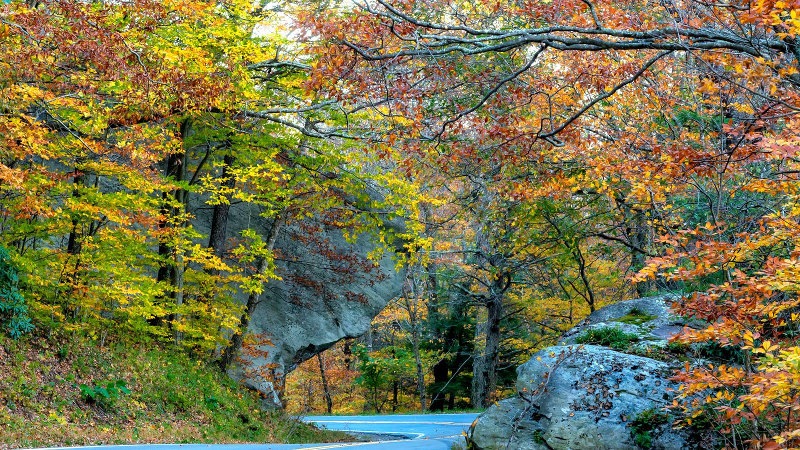 Citizen scientists from the CoCoRaHS Condition Monitoring project have also observed drying conditions across the Mountains and Foothills. As one Buncombe County observer put it, the dryness has had both some positive and negative impacts:
0.1 [inches of rain] this week was basically a dust buster. Dry dry dry. Two active forest fires. Lovely weather for tourists. Farmers, golfers, lawn maintenance folks not so much. Water stations in the garden busy with birds and other critters.

Reported October 25, 2016
The warm, dry weather this summer and fall also affected the famous fall leaf color in the Mountains, perhaps for better and for worse. Some leaves began to change colors or fall early because of the dry conditions, but a fairly mild October also prolonged the leaf season and slightly delayed the peak of the fall color.
In November, the rest of the state will reach and pass the peak of color, ranging from red maple to orange birch to yellow poplar leaves. As the trees lose their leaves, our attention will turn to the winter, so stay tuned beginning on November 10 as we release our annual Winter Outlook blog post series to preview and predict how the next few months may play out.