These memories from Hurricane Fran along the coast come from news articles written after the storm.
North Carolina's coast bore the brunt of Hurricane Fran, and from the extreme wind and water emerged some amazing stories that almost sound too wild to be true.
Although most coastal residents evacuated, those that stayed for the storm witnessed some seemingly physics-defying feats.
In Wilmington, resident Mary Wasson said her daughter survived a close call with a sycamore tree.
"The top 35 feet snapped off and did a somersault in the air over part of our house. It did a 180 in the air," said Wasson in an interview with the Associated Press. "It is just windy as the dickens."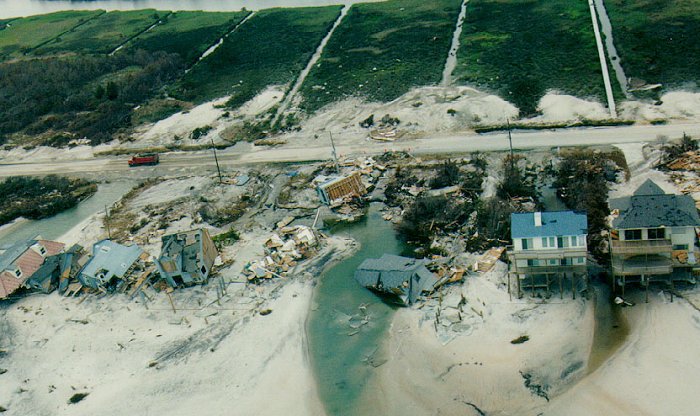 In nearby Carolina Beach, it wasn't the wind but the water that caused panic. Those riding out the storm at The Breakers condominium called 911 to report that the building was collapsing. However, it was just an illusion caused by something going bump in the night.
"Cars were floating by and hitting the building," explained David Paynter, a spokesman for New Hanover County, to the Associated Press. Those loud thumps, combined with the 8-foot storm surge, made residents think the building was sinking into the surf.
The next day, residents awoke to more unbelievable sights. Perhaps the strangest was in the Carolina Beach backyard of Granger Soward, where the nearly four feet of standing water invited an unexpected visitor.
"As God is my witness, we have a manatee here at the backdoor," Soward told the Wilmington Morning Star. "It was like he was disoriented."
The manatee wasn't the only thing pushed off course by the storm. Thousands of fishing boats were torn from their docks and blown onto yards, roads, and marshes. Boats once parked neatly at marinas along the Intracoastal Waterway either sank or were swept upstream by Fran's storm surge.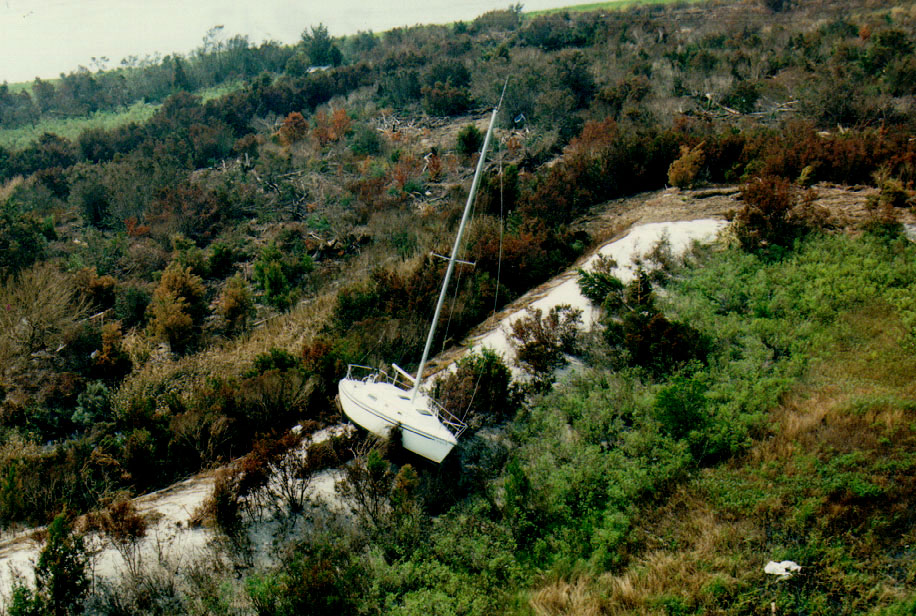 Many of the vessels ended up hundreds of yards from where they started, which made it difficult to identify their owners.
"Those boats out there, they don't belong there," observed Johnnie Baker, owner of the Bridge Tender Marina in Wrightsville Beach, in a Morning Star news article. "They belong somewhere else."
Likewise, coastal residents struggled to pinpoint which pieces of the splintered docks belonged to them.
"This looks like ours," said Tony High. "Of course, there's so many on shore now it's hard to tell."
Among the debris, at least one person found some humor. In a backyard where two battered fishing boats came to rest, someone placed a sign reading Mid Atlantic Yacht Sales.
---
Sources: