Our first ECONet station on North Carolina's Outer Banks was officially unveiled earlier this week at the Bald Head Island Conservancy (BHIC). Since it was installed in late June, this station has provided valuable weather information in near real-time for researchers, residents, and tourists on the island, which is the most southerly point in North Carolina.
The station, which stands 10 meters tall with instruments from the very top to beneath the ground, is vital to monitor natural resources and help in the conservation efforts of those resources. Bald Head Island is known nationally for its sea turtle nesting activity, and the partnership between NC State University and the BHIC will help in research regarding sea turtle activity with weather and climate.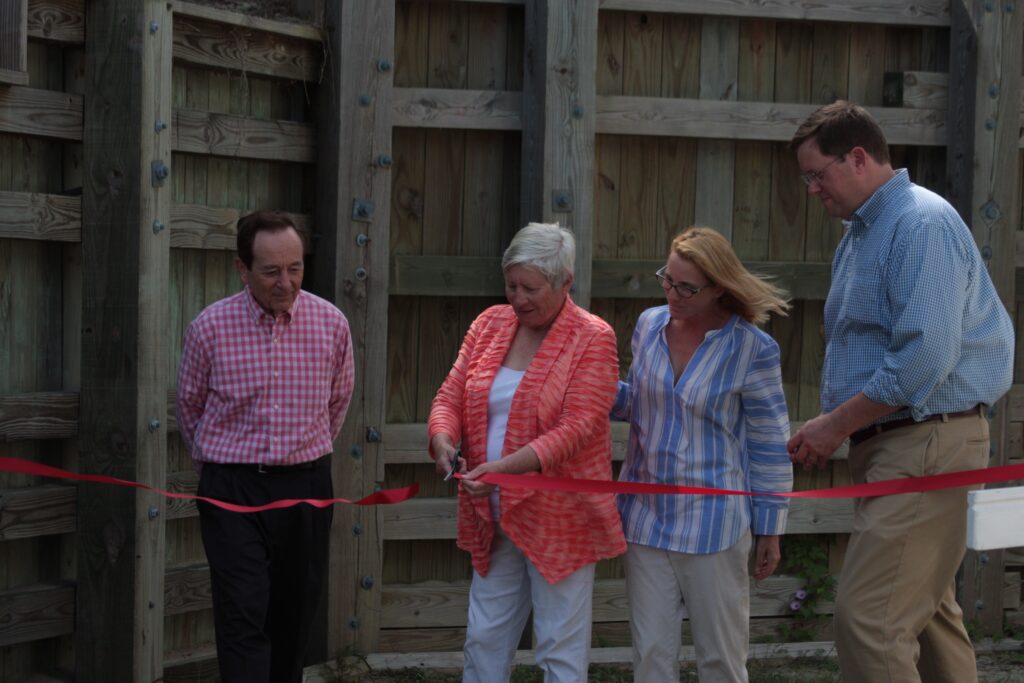 The Conservancy also helps monitor the maritime forest located on the island. This new weather station will also assist in their efforts of conservation and observation of adaptations and migrations of different plants and animal species that make their home on Bald Head Island.
It is also an important weather monitoring station for tourism as the island welcomes thousands of tourists during the summer months, which bring in millions of dollars annually to the NC economy.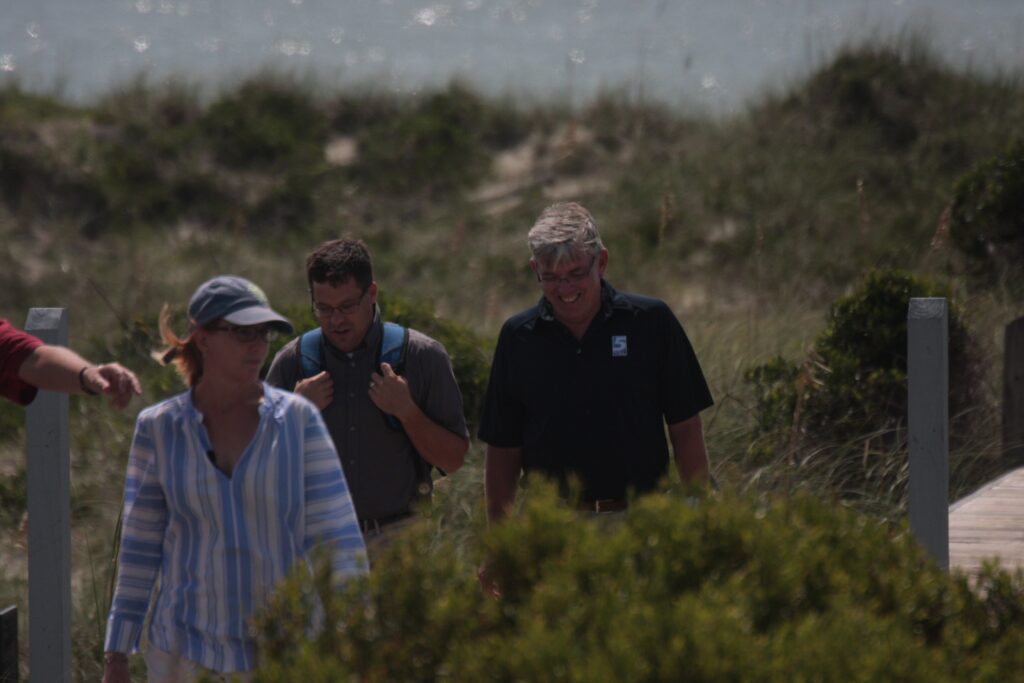 Our outreach efforts have also expanded to the island. As part of our collaboration with BHIC, we have developed a pilot outreach program for residents and visitors to learn more about weather and climate. By working with sensors on a model ECONet tower, program participants learn how weather is measured and why station placement is important for accurately recording wind speed and air temperature.
This station was funded through a generous donation by a resident of Bald Head Island to the College of Sciences at NC State University.