Part of the mission of the State Climate Office is to increase public awareness of variations in North Carolina's climate and environment. One way to do this is to attend different events and festivals throughout the state.
A recent example of this occurred on May 23, when we participated in the 2015 Aurora Fossil Festival held in Aurora, NC. This festival has been a part of Aurora's Memorial Day weekend for 22 years. As part of the festival, an educational tent was set up to help festival goers learn morn about fossils, gems, reptiles and amphibians, and of course, weather!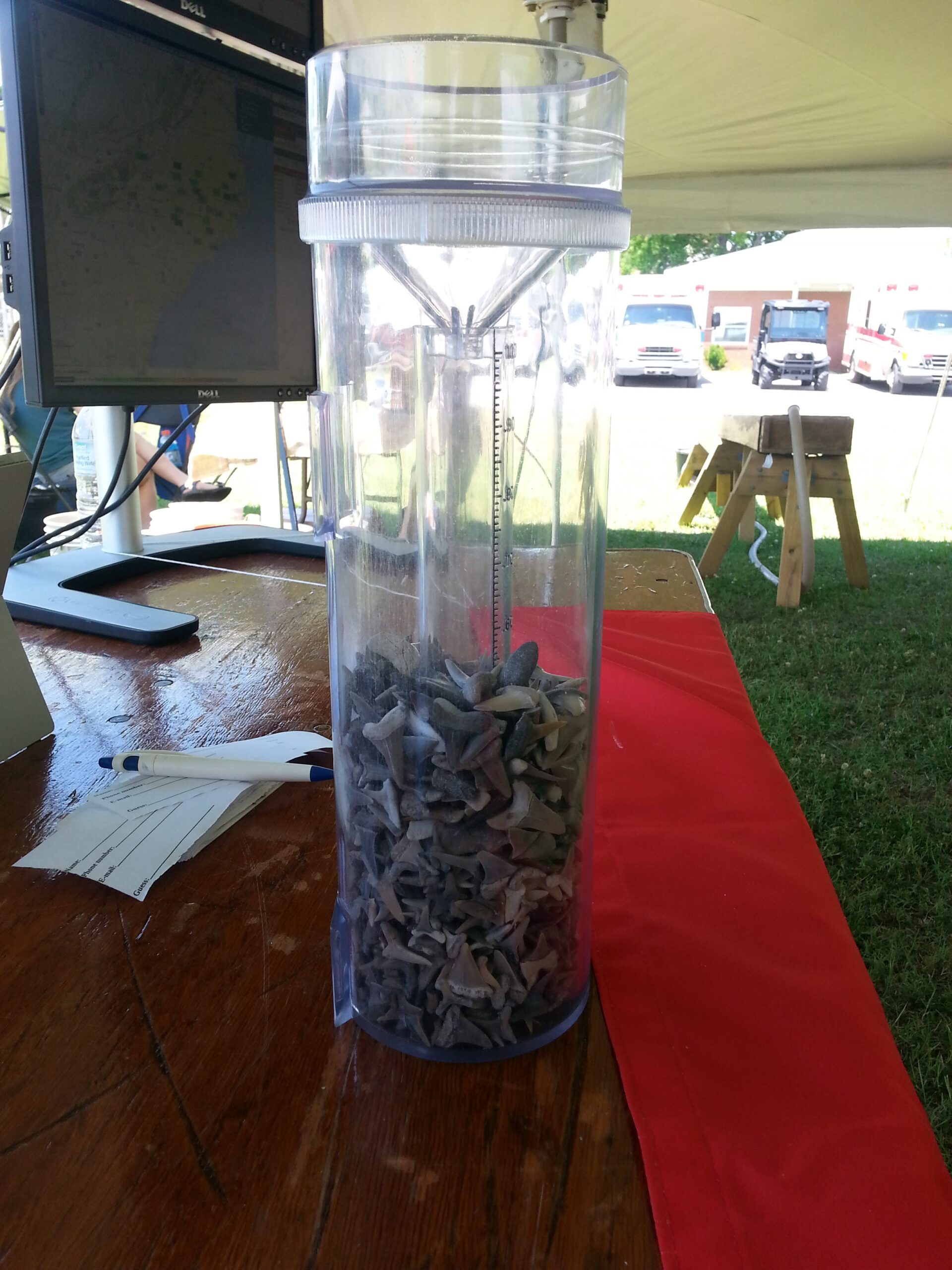 The festival attracted more than 12,500 visitors this year, making it one of the largest festivals in its history! Our booth at the festival provided near real-time weather observations from across the state, information about different aspects of North Carolina climate, and even a contest to win a brand new CoCoRaHS gauge!
Keeping up with the tradition of filling the gauge with something and seeing who can guess the closest, we decided to fill the rain gauge with shark's teeth! It made for some interesting guesses, as you can see in the distribution chart below. Only three people got within 50 of the correct number of 655 teeth.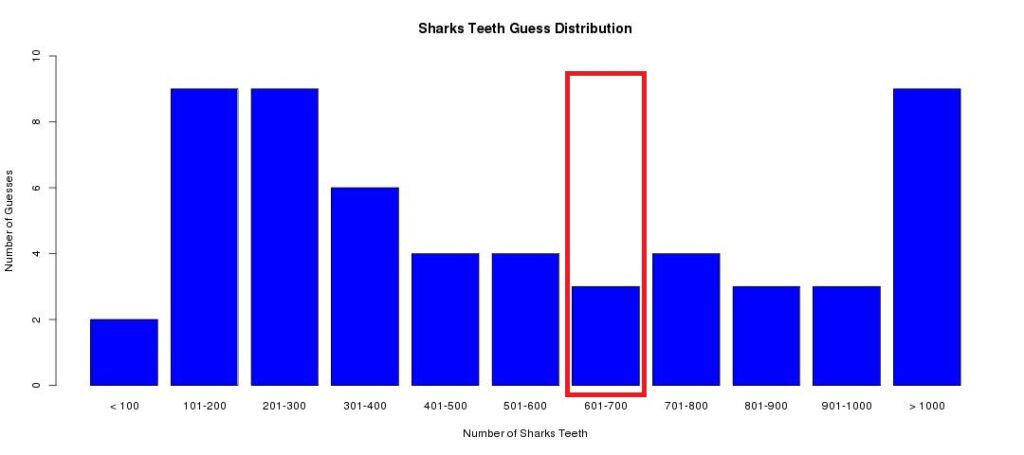 Interested in having us come to your school or event to give a talk about weather and climate? Email us at outreach@climate.ncsu.edu to learn more!