Each year, the State Climate Office invites middle school students from Centennial Campus Middle School to participate in an internship to better their knowledge of weather and climate, as well as work on a project similar to what scientists here at the SCO do for a living. This year, the SCO decided to change how the internship worked by breaking the year-long project into two, shorter projects and inviting new students each semester.
During the fall semester, students Martia Williams and Katie Nolfo worked on determining the last climatological freeze risk for Fraser Fir trees in western North Carolina. Using daily maximum and daily minimum temperatures from the previous 10 years, the students calculated when Fraser Fir growers should experience a last freeze (a freeze for Fraser Firs is defined as minimum temperatures less than 28°F). Martia and Katie found that areas in the northern Mountains of NC tend to have a last freeze, on average, of 5-6 days later than areas in the southern Mountains.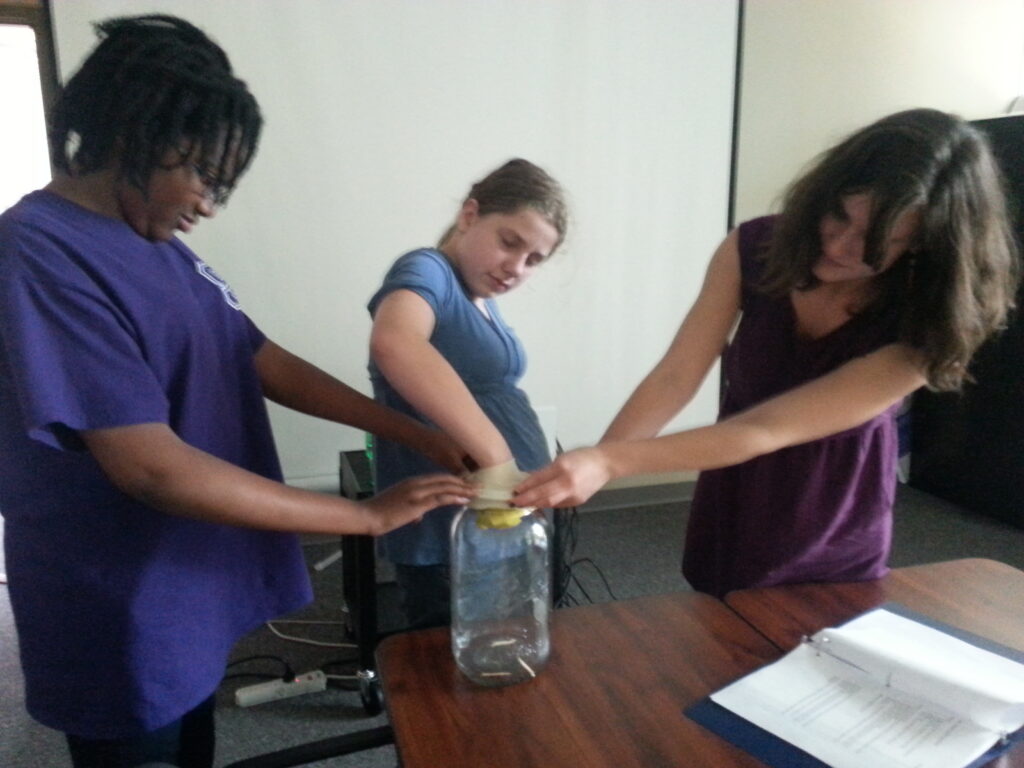 During the spring semester, students Hannah Byrd and Anya Chintapalli worked on determining "chill hours" and disease risk for apple growth in western North Carolina. The project was broken down into two parts. First, each student looked at hourly temperature data for the winter months (December through February) from 2008-2013 to determine what types of apples could grow at that station given the number of "chill hours" for a given year. Second, each student looked at summer precipitation for the same year to determine if enough had fallen to prevent apple from soft-scald (a disease that can ruin the appearance, and more importantly, the taste of apples).
These internships provide valuable experience for young students as they not only learn about science, but learn how weather in general can play a role in many agricultural disciplines. The work these students put forth this year may lead to more sophisticated products for the State Climate Office in the near future.