Urban Heat Island Temperature Mapping Campaign
Raleigh and Durham – 2021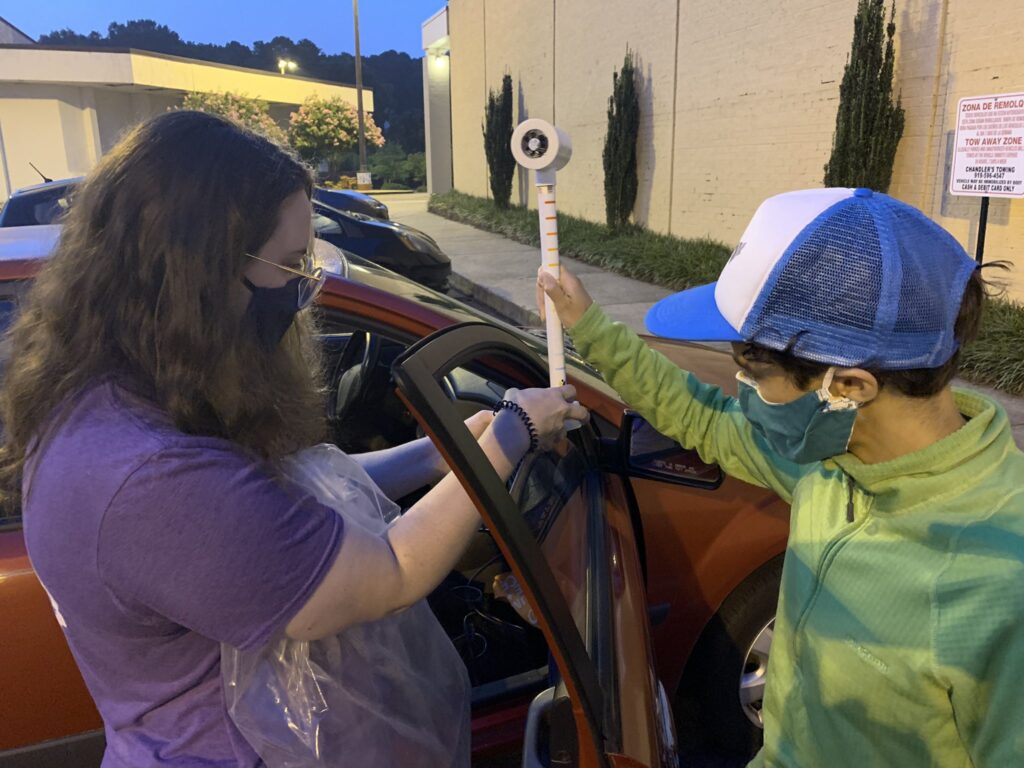 FAQs about the campaign day
What did volunteers do?
Volunteers served as Drivers and Navigators (to help steer drivers), Bicyclists, and Walkers. Volunteers were assigned to pre-planned routes in Raleigh and/or Durham which were either driven, biked, or walked during three separate one-hour periods throughout the campaign day. Route times were 6-7 a.m., 3-4 p.m., and 7-8 p.m. Volunteers were able to sign up for just one, two, or all three shifts!
How was data collected?
Driving and biking volunteers were given a sensor which mounted to their car or bike, and walking volunteers were given a handheld sensor. While traveling the routes, the sensors recorded the ambient temperature, humidity, and GPS location every one second. After completing their route, volunteers returned the sensor back to the organizers. The collected data was compiled into detailed temperature maps of Raleigh and Durham.
Were there any requirements as a volunteer?
All volunteers were required to sign a liability release waiver. Volunteers also needed to participate in a virtual volunteer orientation before the date of the campaign. Drivers needed a valid driver's license, access to a vehicle, and auto insurance. Bikers needed a bicycle.
When did we conduct the campaign?
To collect the most meaningful data, the campaign needed to take place on a hot, clear day. Historical weather patterns told us that we had the best chance of seeing these optimal conditions in Raleigh and Durham in late June to July. Our campaign date took place on July 23rd, 2021!
Was it the hottest day of the summer?
Actually, no! Due to wildfire smoke blowing in from the west and blocking some of the incoming solar radiation, temperatures in Raleigh and Durham didn't reach their forecasted maximum for that day. However, it was still a relatively warm day, and the data we collected still show the urban heat island effect occurring across Raleigh and Durham.
What were the COVID-19 precautions for this project?
Check out our COVID-19 safety sheet here!