The NC Forest Service is supporting the development of monthly Short-Range Outlook resources for North Carolina. These one-page infographics cover week-by-week forecasts of overall temperature and precipitation patterns, their impacts on potential fire danger, and the forecast confidence for each time period.
Prototypes of these outlooks were initially developed under our NOAA-funded drought communications project in response to expressed needs for clearer and more usable one- to four-week forecasts from weather-sensitive sectors across the state, including forestry. Our evaluation at the end of the project found that foresters use these outlooks to maintain situational awareness, to justify resource allocation, and to plan ahead, especially during times of ongoing or anticipated dryness.
New outlooks are created once per month and shared via our drought communication listserv. To receive these outlooks via email when they are released, you can join on the Google Group website, or if you'd prefer to register with a non-Gmail account, contact Corey Davis at cndavis@ncsu.edu to be added to the group.
This Month's Outlook
Released on August 31, 2023; view as an image or download as a PDF.
For the most up-to-date forecasts during this period, please consult the National Weather Service.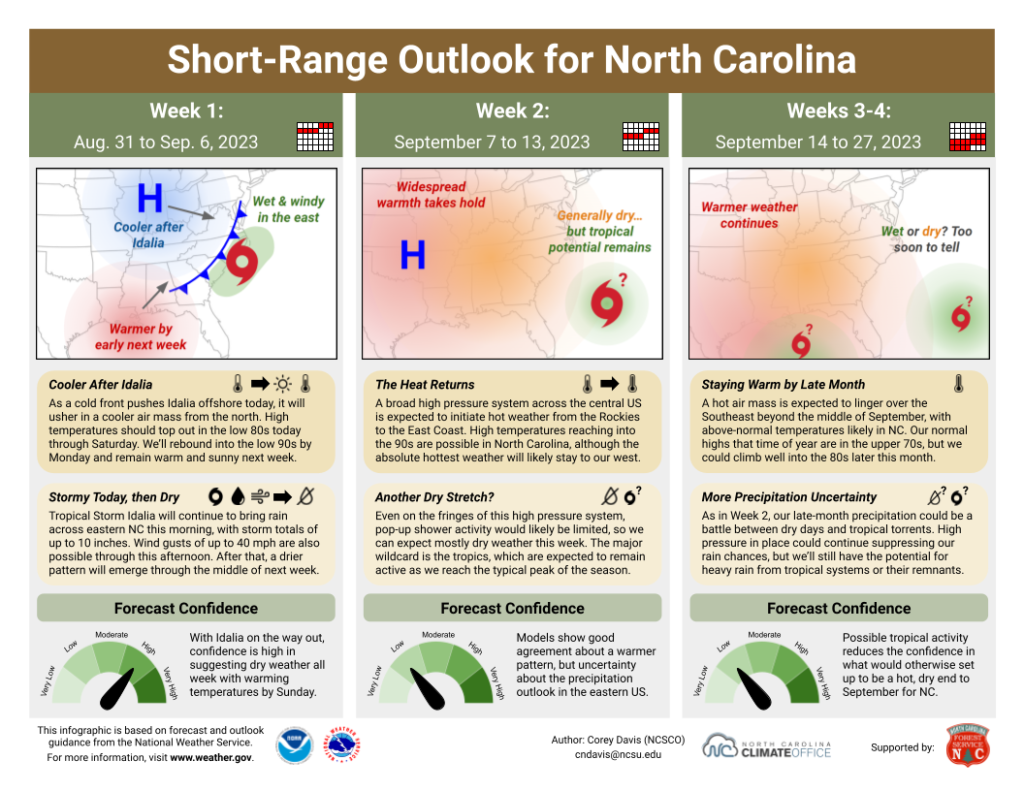 Archived Outlooks
These outlooks are valid for past months and are maintained here as a reference.