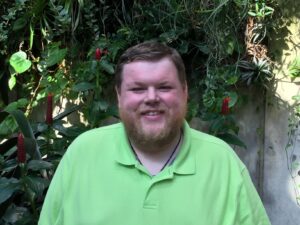 Dr. Timothy Glotfelty
Research Scholar
145 Research III Building, Centennial Campus
Box 7236, North Carolina State University
Raleigh, NC 27695-7236
Email: twglotfe@ncsu.edu

Tim joined the State Climate Office in summer 2022 as a research scholar. His work focuses on downscaling future climate projections from global climate models for use in regional climate and policy initiatives. Tim's broader area of expertise is the use and development of weather prediction, air quality, and earth system models at global to urban scales to provide a holistic understanding of the complex feedback and interactions that impact weather and climate.

Prior to joining the State Climate Office, Tim served as a research scientist and postdoctoral researcher at the University of North Carolina Chapel Hill and a postdoctoral researcher at the United States Environmental Protection Agency.

Tim has a Ph.D. in Atmospheric Science from North Carolina State University, as well as a Bachelor's in Meteorology from the Pennsylvania State University.