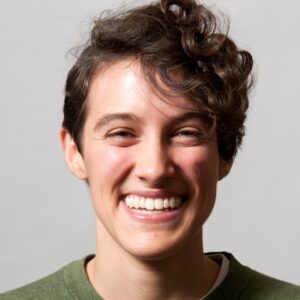 Dr. Sheila Saia
Associate Director
153 Research III Building, Centennial Campus
Box 7236, North Carolina State University
Raleigh, NC 27695-7236
Telephone: TBD
Email: ssaia@ncsu.edu
Sheila (she/her) joined the State Climate Office (SCO) in 2021 as the associate director, where she focuses on supporting and growing ECONet initiatives. She is broadly interested in research applications that explore relationships between humans, climate, and water resources. Sheila is passionate about open science, data analytics, and engaging data visualizations. Before coming to the SCO, she was a postdoctoral researcher at the U.S. Forest Service and NC State University. Sheila has a B.S. in Bioengineering from Binghamton University (SUNY) as well as a M.S. and Ph.D. in Biological and Environmental Engineering from Cornell University. When she's not working, Sheila enjoys climbing, bicycle rides, and cooking/baking for friends.

You can read more about Sheila's interest and work on her website: https://sheilasaia.rbind.io/.