Hello Blog - Goodbye Newsletter?
Posted on December 4, 2012 by Ryan Boyles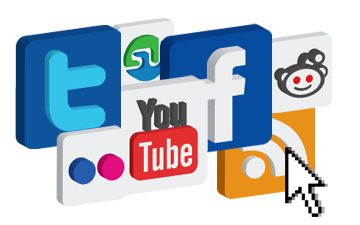 As we hinted at in our last newsletter, we're saying goodbye to the old newsletter format. Starting this month, we will be pushing out updates and tidbits of climate information and news as they come along. This will all get captured on our new web log (or "blog" as the hipsters call it). We'll also share these posts via Twitter. Monthly climate summaries will still come each month, but we'll supplement these with news and updates more frequently as events occur or we make new discoveries.
The audience for the blog is the same as the newsletter - the general public who is interested in the climate of North Carolina and its impacts to our society. Hopefully, migration to a blog will help us better expand our readership and build a more climate-literate population. A goal of the blog approach is to share climate information in a more timely manner for our readers.
How will I be notified? We'll still send out announcements to our mailing list. If that's how you want to receive them, you don't need to do anything. But we'll also send these same blog entries out via Twitter (and Facebook once that page is up and ready). So if you already follow us on Twitter, you may choose to unsubscribe from the Newsletter announcement list. To unsubscribe from emails, just follow the unsubscribe link in your next email announcement.
This is a bit of an experiment for us - and we'd love any feedback from you. Drop us a note via email (sco@climate.ncsu.edu) or give us a ring at 919-515-3056. Of course, we welcome you to follow us on Twitter @NCSCO if you're a Twitterer. Or Tweeter. Or both. Either way we want to hear from you.
Keywords: SCO News